Online Virtual Classes and Camps - Kids STEM Studio, Chicago
---
*The event has already taken place on this date: Fri, 06/19/2020
---
Looking for ways to spark your child's interest in STEM while staying home? Our online camps and classes for students in grades 1 to 7 ignite learner's enthusiasm and creativity as well as high-order thinking skills. Our self-paced classes are customized to meet kids' curiosity in STEM, to encourage lifelong preparation and learning for the future.
---
Please help us keep this calendar up to date! If this activity is sold out, canceled, or otherwise needs alteration, email mindy@kidsoutandabout.com so we can update it immediately.
---
Coding & Game Design for Grades 1 to 3
Learn to code using Tynker's own visual programming language, featuring visual drag-n-drop logic blocks that eliminate the need to understand programming syntax.
Young programmers learn to design and code their own games and apps using extensive media gallery and physics engine.
Coding & Game Design for Grades 4 to 7
Students learn to create and publish their own 2D games and app using Construct 3's powerful visual system. Construct 3 is a powerful event-based software that allows students to learn the principles of programming such as input/output, variables, loops, conditional statements, data structures and much more in an accessible and easy to understand way.
General Information - Camps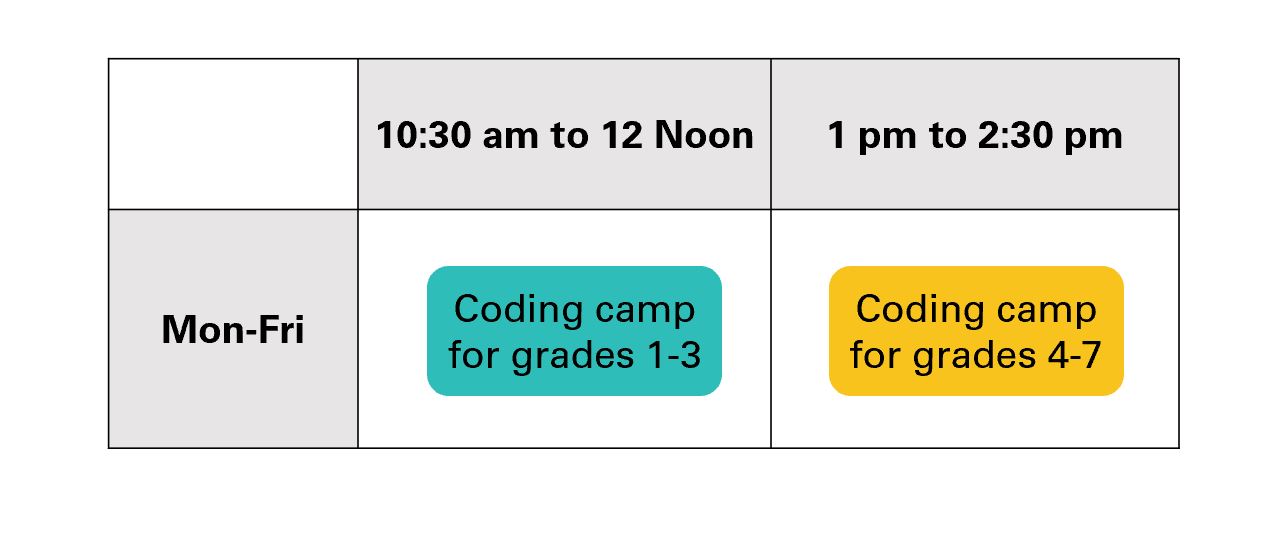 ---
*Times, dates, and prices of any activity posted to our calendars are subject to change. Please be sure to click through directly to the organization's website to verify.
---
The event has already taken place on this date:
Ages
6-8 years
9-12 years